"When I have a camera in my hand, I know no fear" - Alfred Eisenstaedt.
Never is this truer than when photographing the Staff College Draghunt! Sunday's have rapidly become my favourite day of the week after becoming official photographer for them in 2018. It's my job to capture the thrill and excitement of the day, hounds and horses charging towards me... and I love it!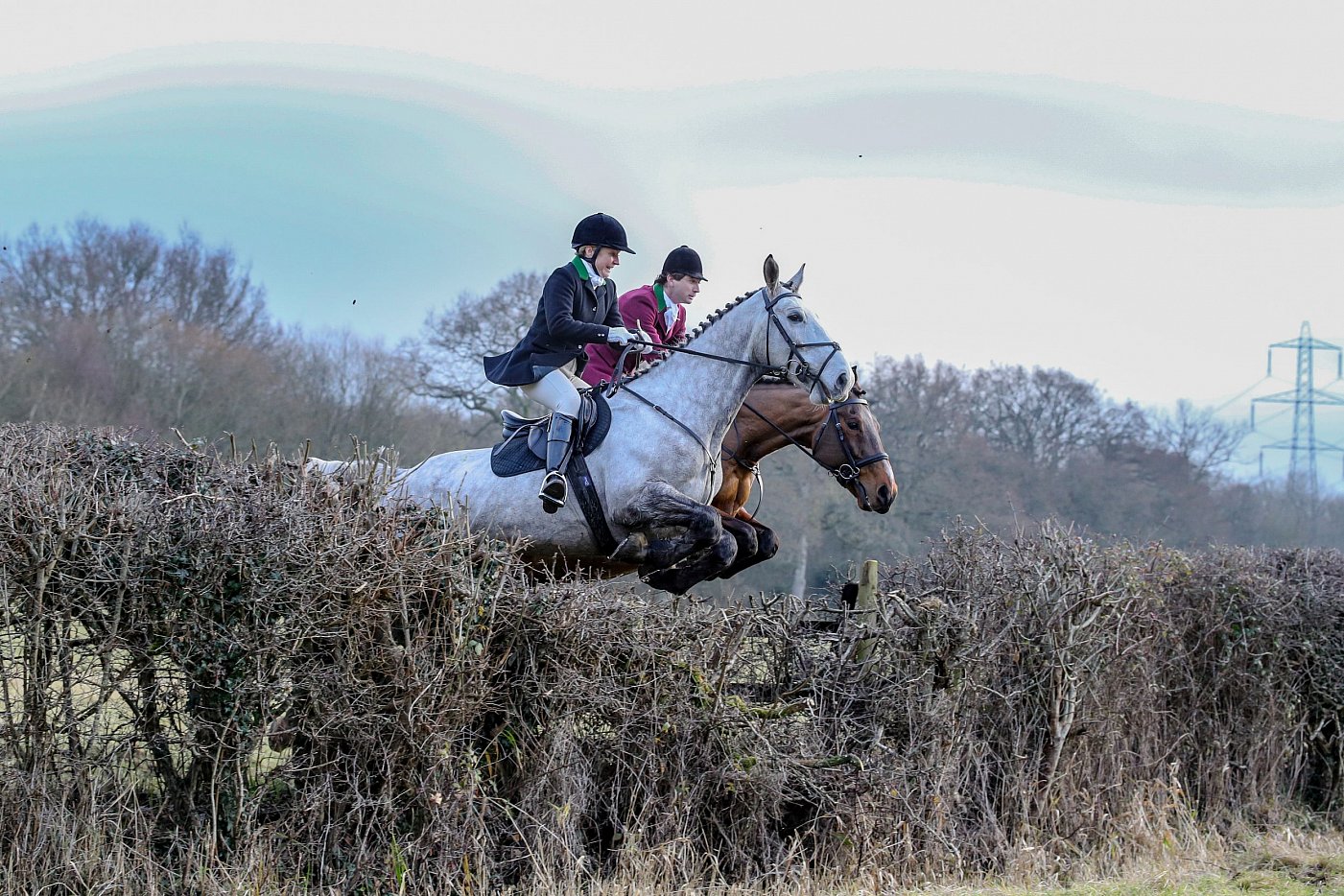 Nothing chased, nothing caught!
The objective of Draghunting is the joy of following hounds across country on horseback with lots of fences to jump on the way. Hounds follow an artificial scent traditionally laid by a runner dragging a bag soaked in 'the smell'. Today, the scent is normally dragged behind a quad bike. Nothing is chased and nothing is caught.
The Staff College Draghunt is based at the Royal Military Academy Sandhurst in Camberley. During the autumn & winter season, we hunt every Sunday and occasional Wednesdays in the beautiful countryside of Surrey, Hampshire and Berkshire.
They are extremely friendly and welcoming, so if you would like to give it a go, check out the meet card on their website and we look forward to seeing you.